AV and Photo-Booth Rental
YOUR WEDDING*YOUR PARTY*YOUR MUSIC
"Let the iPod be your DJ"
INCLUDES
2 DJ speakers, stands, and speaker cords
1 Powered Mixing music board with iPod Dock
1 Hard Wired microphone and Mic stand
Technical support for any of your questions
Complete Instructions on set-up of equipment
Packages start at $325.00 a day, or $395.00 for the weekend
EXTRAS:
iPod $50
Additional speaker (Powered) $95
Wireless microphone $75
Dual CD Player $75
AV Now Portable Speaker System Battery Powered or plug-in
in for all day use.
Ultimate Support Tripod Stand
Hard Wired Microphone, and microphone Stand
Built-in wireless microphone System
in-puts for an iPod, or Computer

FOG MACHINE
Includes fog juice. Extra container of fog juice available if needed. $45.00 a day.

KARAOKE
Includes:
Professional Karaoke Machines (Karaoke Unit is self-contained with it's own speaker, top loading CDG/CD Player & Cassette Player w/ Recording capabilities. )
Portable rolling case
Over 5000 CDG Song Library (Foundation Series)
2 Mics w/ Mic Cables.
RCA Cord for External Sound System.
Karaoke 40" Flat Screen TV Monitor w/ stand optional $169.00 by itself, or $225.00 w/ Monitor.
PA SYSTEMS
Anchor Liberty PA Includes:
Ultimate Support Tripod Stand. Built in
wireless microphone system.
Hard wired microphone and mic stand.
This unit is battery powered and will hold a charge for up to 5 hours.
It can be plugged in for continued use. $195.00 a day, or $250.00
through the weekend.

JBL EON Powered Speakers w/ speaker stand. $90.00 each a day, or $160.00 a pair.

PROJECTION SCREENS
Audio Visual Now is your Da-Lite Screen Dealers & Rentals. We have 5', 7' and 8' tripod screens for rentals.
Please call us at 831-423-3003 for all your screen needs.
CALL 831-423-3003

LCD projector
Eiki LCD 2500 & 4500 Lumens SVGA Projectors
Includes:
Soft carrying case
Power cord
Computer cable
3 way rca video/audio cable
Lazer Pointer/Advancer

PODIUM
By itself, or with a PA Speaker system.
CALL 831-423-3003

EFFECTS LIGHTING
Starball (mirror ball style effect)Sunray, led lighting, etc.
Black lights
Trilogy sound activating light
Vertigo multi colored sound activated light
Gobostar
Cub XZ
Avenger ll
Accuburst
Mega Strobe Strobe Lights
up lighting
All lighting effects come with a tripod light stand and extension Cords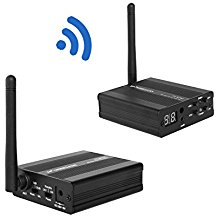 Wireless Transmitter/ Receivers can transmit sound via a wireless connection. Add this to your powered speaker rental for an additional $75.00. $100 a day by themselves